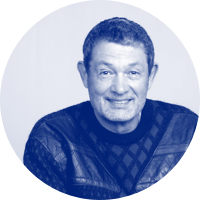 Joe Hagen
Joe is a long-time lover of things supernatural and spooky. He consumed Stephen King and Anne Rice books as soon as he could read them. He was first inspired to put his own words to the page by his children.

Joe worked for 40 years in the U.S. Court of Appeals, St. Louis office. He was exposed to many characters who fueled his imagination during those years. Before beginning his career as a published author, Hagen spent hours concocting creative bedtime stories for his children. It was during these early years that his Two-Word Stories were born: his children supplied the words and he imagined an adventure for them.

His children's reactions and fondness for his bedtime stories inspired Joe. He loved their wishes to hear them again, so he began committing his stories to paper. These were the seeds from which his new novels emerged.

He later began creating suspenseful and supernatural books and novels such as a werewolf series, Moonrise and Wolf Hunt, and a collection of short fiction works, Reasons to Leave a Light On. These books, along with Dark Requiem, his first in a series of vampire novels collaborating with T.M. Kehoe, are all available in print and eBook format.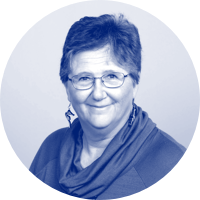 T.M. Kehoe
T.M. Kehoe was born and raised in St. Louis, Missouri. Kehoe grew up reading Stephen King, Bram Stoker, H.P. Lovecraft, and every book she could get her hands on. From a child, Kehoe wrote creatively, poems, short stories, essays... but never attempted publishing.

Starting as a philosophy major, Kehoe accidentally ended up in IT, spending 30 years in the field. Far from writing fiction, Kehoe wrote software for Fortune 500 companies, ran her own business, and worked internationally for several years as Director of Development for an IT firm.

Kehoe volunteered for nearly a decade, working with children and computers.

These days Kehoe spends her time gardening, cooking, painting, writing, taking care of husband, dog and chickens, and spoiling her grandson.

Finally, taking the plunge into publishing, T.M. and her writing partner, Joseph Hagen, founded StLouisAuthors. Kehoe shared an idea for a story; Joe loved the idea, and the rest, as they say, is history!

Designed for both teenagers and adults, the first of a series, Dark Requiem, launched this past fall in both print and eBook formats. This new novel will be hard to put down once you get started. The rest of the trilogy will be published later this year.